Cook breakfast for your partner.
Wake him/her up on the right side of the bed with the smell of bacon & eggs! Start the day right by surprising them with a delicious breakfast that you cooked yourself. The smile on their faces are priceless, especially when paired with the 'woke up like this' face and bed hair. This is a very thoughtful surprise attached with effort and so much love.
Jog together.
A couple that works out together, stays together! It's a known fact that working out can lift up your mood, and what better way to do that than jogging with your partner? Keep a healthy lifestyle together and be each other's trainer. Be active and playful in the track while burning some calories and motivate each other when the other is tired. After the jog, reward yourselves with a post-workout date at a healthy cafe or by drinking a healthy smoothie.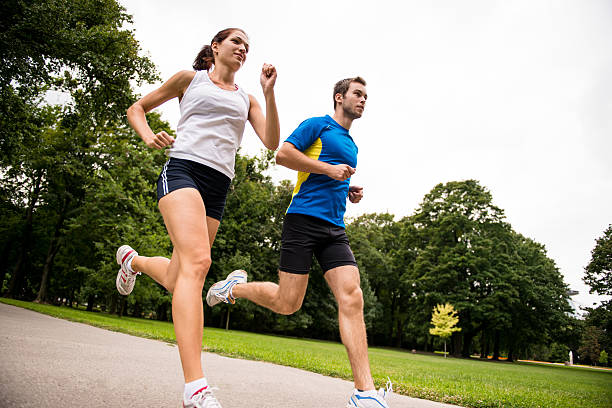 Bake cookies together.
Baking can be a form of stress reliever, and it's a great way to bond with the ones you love. You can see this similar scene in some movies where the couple or a whole family spends time in the kitchen making something together. This date idea can even last longer by buying the ingredients together before baking, and eating your cookies with a glass of milk right after.
Stay in and binge watch films.
While this may be one of the most cliche dates ever, this continues to be one of the best dates ever. Sometimes it's just 40% paying attention to the movie and 60% doing other things (*wink, wink*). You can go for the popular Netflix & chill style or you guys could just scan the different channels on the TV.
Go to an arcade and play together.
Have the time of your life with your partner by playing all kinds of games in the arcade! Shoot some balls and play some air hockey — try everything! It's a great way to have fun and play different games with your partner. Don't forget to bring your A-game!
Bring some food and drinks to a mountain and just chill.
Consider this an alternative version of the netflix & chill date, except you're in the mountains with a breathtaking view and fresh air. You and your partner can have deep conversations or life talks while on a one-on-one chill drinking session. Take your mind off the stress in the city and have a short escape with your partner and be one with nature.
Drive to a place where you can see the sunset.
End the day with a colorful sky and with the sun saying goodbye while the moon greets you hello. Take your partner out on a short road trip to wherever you could see the sun clearly. Whether in the outskirts of town or on the rooftop of a random building. It's the kind of date where you can be speechless and still have a good time just staying by their side.